Tel: +27 21 532 2144
Email: clive[at]seecor.co.za
Clive Corder began his Plastics career with DRG Plastics, in landsdowne ,Cape Town.
DRG was a subsidiary company of DRG plastics, based in Bristol ,United Kingdom.
Qualified as an Industrial engineer and, began training with DRG in 1979.
Decided to specialize in Blow moulding. DRG was sold to Kohler plastics which in turn was merged with Xactics in 1982. Clive was appointed blow moulding production manager at Xactics Epping.
Joined Elvinco plastics in 1987 as technical director.
Started Seecor as a joint venture with Lenco holdings in 1988, First blow moulding machine manufactured.
Lenco acquired Xactics 1991. Was appointed Group technical director.
2001 acquired 100% of the shareholding of Seecor with the view to concentrating full time on blow machine building.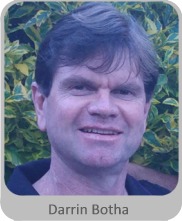 Tel: +27 21 532 2144
Email: darrin[at]seecor.co.za​
Having previously worked as the electrical foreman at Xactics Natal for nine years, Darrin joined Seecor as an installation technician in March 2000.
Under the guidance of Clive Corder and with the support of Calvin Nicholson and staff, Darrin has been able to grow from strength to strength.
Darrin currently holds the position of General Manager at Seecor. He also assists with machine installations from time to time and plays an active role in the technical support and backup provided to our customers by the Seecor team.
Tel: +27 21 532 2144
Email: cormac[at]seecor.co.za​
Cormac Tooze is a CAD Engineer (Nat. Dip. Mech. Eng.) has been with the Seecor for 18 years
In that time he has been responsible for the following:
Involved in the design of the Seecor
Horizontal blow molding machines
Designed, developed cutting unit and brought it into full production (100 units sold). Resulted in increased market share and reduction in cost over old unit. Plus numerous other innovative designs-rotary centrifugal cutter, etc.
Redesigned hydraulic cylinders to overcome problem with leakages.
Implementation of Pro/Engineer & Inventor, 3D Modeling software
Developed and produces illustrated isometric parts catalogue and service manuals for products
Part cost analysis
In charge of engineering records & quality control
Position of technical contact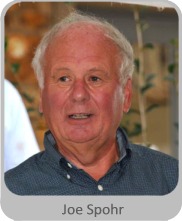 Tel: +27 21 532 2144
Mobile: +27 82 855 7433
Email: joe[at]seecor.co.za
Joe Spohr started his career in plastics, and indeed blow molding with an apprentiship at Kautex, Germany. Then he joined what would become Battenfeld Fischer, germany as sales Manger for exports. Immigrated to South Africa in 1971 and joined the fledgling Maritime Marketing, at that time just 5 years old. Joe became Sales Director, and in 1978 was approached by his old company, Battenfeld Fischer to take over their US operations. At the time Battenfeld Fischer was extremely small in the US, importing all their equipment from the parent company. Soon the business grew to an extent that local assembly, and then complete manufacture of the entire range of shuttle machines became necessary!
In 1989, Battenfeld Fischer purchased the then Hartig Industrial Blow Molding machine company, and Joe left to work in his own business – extrusion blow mold manufacturing in California. From there he moved back to the East Coast taking over as President of a personal care bottle blow molder.
Shortly afterwards, he was recruited by Graham Engineering, manufacturers of rotary wheel equipment, taking over as President of that York,PA company.
With Joe, Graham Engineering expanded to purchase the Hesta shuttle machine company based in Stuttgart,germany – and also introduced their own design accumulator head machinery, single and dual head for the manufacture of industrial packaging, toys, automotive, leisure, and garden equipment.
In 2005 Joe took early "retirement" to meet and marry his South African love.
They now live in Ballito,KZN and Joe looks after Seecor's markets in that province, as well as several major corporate accounts nationwide.
In his spare time Joe also consults for a New York private equity company, Irving Place Capital, as an advisor to their large blow molding portfolio. Irvings flagship company is Alpha Packaging,-headquartered in St Louis,MO- major producer of pharma and nutrional containers, utilizing the extrusion, stretch blow, and injection blow process.
Email: johnc[at]seecor.co.za
John is a qualified mechanical engineer with more than 30 years experience in the plastics industry
After spending 7 years with Bekum Blowmoulding machinery in Berlin, Germany as a service technician, he emigrated to South Africa where he spent 13 years as the regional manager for Nissei ASB Machinery Co Ltd , or Japan, involved in selling and servicing their range of PET ISBM machinery
John joined Seecor in 201, and is now based Taiwan with the responsibility of expanding Seecor's reach throughout the Asia-Pacific Region.